Spring Onion, Watercress, Radish, Samphire, Asparagus, Chicory, Jersey Royal Potatoes,
Broccoli and Apricots. Those are just a small selection of the fruit and veg in season. There is a plentiful supply of delicious, fresh ingredients in shops to cook with and also inspire. Being in season means that you get produce at its very best and it tends to be kinder on the pocket. Many of the supermarkets, as it is National Vegetarian Week are doing special offers on veg friendly food- brands such as Linda McCartney, Innocent and Qurorn. These are well worth looking out for.
Great Online Veggie Food Sites
Brilliant Veggie/Vegan Blogs

Bombay Jersey Potatoes (Enough for 2/great sharing side-dish)
Ingredients-
Small bag of Jersey Royals
1 Pepper
1 Red Onion
Spices:- Curry powder, Cumin, Fennel Seeds,
Garam Masala, Mustard Seeds, Cinnamon
Pasatta/other jarred/fresh tomato sauce (250g/half a standard jar/200ml's Passatta)
Thumb sized piece of Ginger
2 Garlic Cloves
1 Mild Chilli (seeds in our out depending on how spicy you want it)
Method-
1. Cook off your potatoes then drain and leave to one side. They are lovely whole, for the larger pots it is best to cut in half.
2. Cut up your veggies into rough chunks, big or as small as you like. Chop up the ginger and garlic into small pieces.
3. Heat a little oil in a pan along with your spices. I add 1 tsp of cumin, 2 of fennel and mustard seeds and some cinnamon bark and curry leaves if I have them. I let these roast of for about 1 min so that their flavour is released, smell is delicious. Next I add in the garlic, ginger, chilli and veg. Keep stirring, allowing veg to caramelise and spices to mingle. Next add some salt and pepper followed by the dry spices- I add 1tsp of cinnamon, 2 tsp of Garam Masala and 2 tsp of curry powder.
4. Continue to stir adding in water if needed. Next I add in the tomato based sauce. If I use pasatta I always add in 1/3rd of a veg stock cube and a pinch of sugar to balance it out. If using passatta extra reducing will need to be done. If using a thick sauce just heat through briefly.
5. Taste your sauce, adjusting where needed. Add in potatoes and ensure they are well coated. Sauce should be fairly thick. Pour pots and all into an ovenproof dish and bake for 20 mins in a warm oven of 180 degrees for 20 mins, stir halfway through. Finished dish should be well roasted and the spell in the oven intensifies the flavours. If you would prefer it to have more sauce just add some water.
Wrapped up in silver foil this recipe has cooked well on the BBQ. Serve with rice and/or bread. It also makes a good side dish to have as part of an Indian banquet sort of meal. For a bit of greenery and added flavour top with fresh chopped coriander.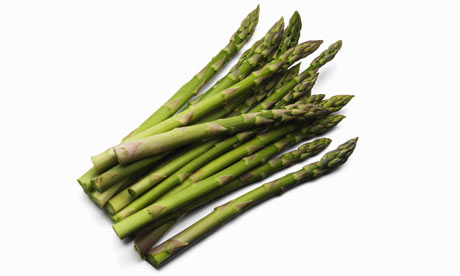 Watercress Herby Pesto Pasta with Asparagus and Broccoli (Enough for 2 portions)
This is a light, quick and very simply recipe that you can make in one pan. It is a great healthy meal for during the week. Very summery, it is a vibrant green dish that takes advantage of a number of veggies that happen to be in season. Hero of the dish is the asparagus, which is very tender with such a short time cooking. Watercress has a pleasant and peppery flavour, it is a delicious salad leave and works well here in rather a British styled pesto. Pack in the fresh herbs too for extra flavour. Recipe is fairly rough, judge from eye regarding the consistency you want your pesto to have.
Ingredients-
200g of Pasta/Spaghetti/Linguine/Tagliatelle
1 Broccoli
Bunch/Tray of Asparagus
Frozen Peas/Soya/Broad beans
Bag of Watercress
1 Lemon (zest and juice)
3 Spring Onions
3 Cloves of Garlic
Fresh Herbs (Parsley, Basil, Tarragon, Fennel, Lovage- anything you have to hand)
Handful of Nuts (traditionally pine nuts but walnuts and almonds have worked really well for me)
Black Pepper
Splash of Oil (Olive, Rapeseed)
Optional- Cheese to serve, grated or shaved
Method-
1. A food processor really helps with making the pesto. It can be done in a pestle and mortar or by chopping. If chopping by hand a quick way I have found has been to grate garlic, break nuts up in a sealed bag and hitting with a rolling pin and for the leafy parts put into a big bowl and use a pair of scissors.
2. Toast off the nuts in a dry pan/in oven. Add 3/4 of bag of watercress to processor stocks and all, add it the herbs and roughly sliced spring onions too. Lightly pulse followed by the garlic, lemon zest, salt and pepper then the nuts. For the garlic, grating is probably best to avoid big chunks. Add in a splash of oil to loosen and also the juice from the lemon. If it is too thick add a splash of water or extra oil. Tip into bowl and set aside. This pesto keeps well in a sealed jar for up to a week, once in jar seal it by pouring a layer of oil on top to keep it fresh. Remember to taste your pesto for seasoning and to add more liquids, it should be quite loose.
3. Prepare your veg. Cut the broccoli into fairly thin pieces, it is nice to cut individual florets length ways so you have a thin whole piece of the veg. For the asparagus cut some pieces at an angle and vary it by shaving some of the stalks into strips with a peeler or thinly with a knife. Leave on board and add a handful of peas or other frozen beans if you so wish. This is a very green dish indeed!
3. Cook pasta as specified ensuring to season the water well. Three-five minutes before the pasta is ready add in your prepared veg to the water to blanch. Drain.
4. Return veg and pasta to pan and then add the pesto. Finish with a generous grind of black pepper and the remaining leaves of watercress. If stems are woody, add only the leaves. Heat through well and then serve. As stated, the addition of some shavings of cheese would be good if you are a fan of it. Personally not and enjoy it without. As with traditional pesto parmesan can be added to it but it is of course made with rennet. For a splash of colour, I have had the dish with oven roasted cherry tomatoes stirred through.